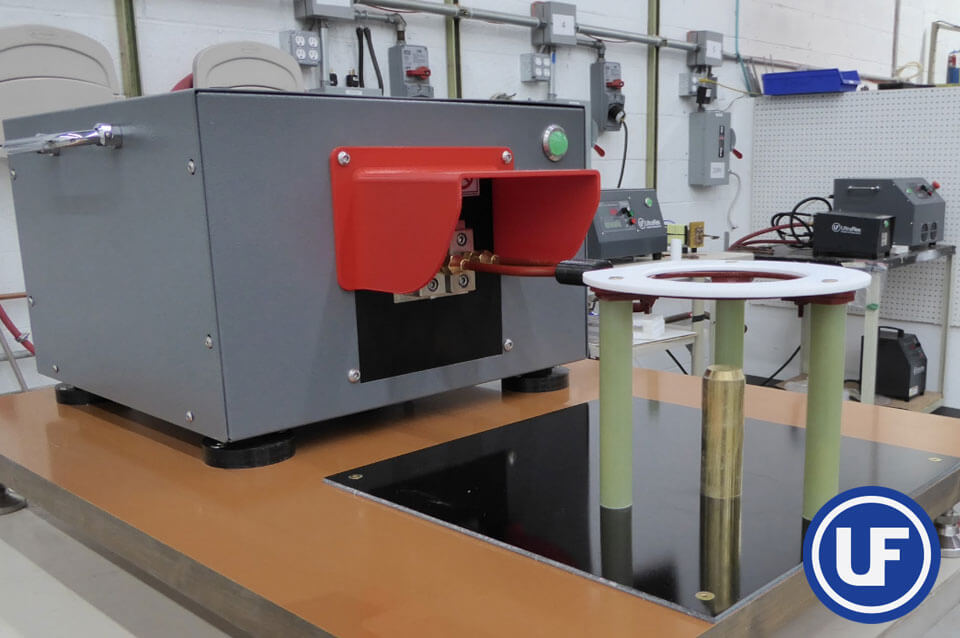 Ultraflex Power Technologies, a leading supplier of induction solutions, recently delivered a 15 kW induction system to an automotive parts supplier in North Carolina. The customer required immediate delivery of an induction system for a welding preheat application, which was impacting their ability to meet requirements.
Ultraflex was able to deliver the induction heater, including the UPT-W15 Power Supply with HS-8 Heat Station, two custom coils, a cooling system and a closed-loop temperature controller in less than one week; with an additional three days spent onsite to provide training, and to support process validation.
Ultraflex further developed a custom fixture, providing fixed positioning of the customer's parts in the induction system, and eliminating sources of variability within the heating process.
Ultraflex typically maintains inventory of systems up to 15 kW to ensure that they can meet customers' tight timelines and urgent requirements.