Automated Induction Heating Systems
Industrial automation complements the UltraFlex induction heating systems, increasing productivity and quality and lowering operating costs. Below are some examples of automated parts handling systems utilizing induction heating:
Automated Induction Shrink-Fitting for Electrical Motors and Pumps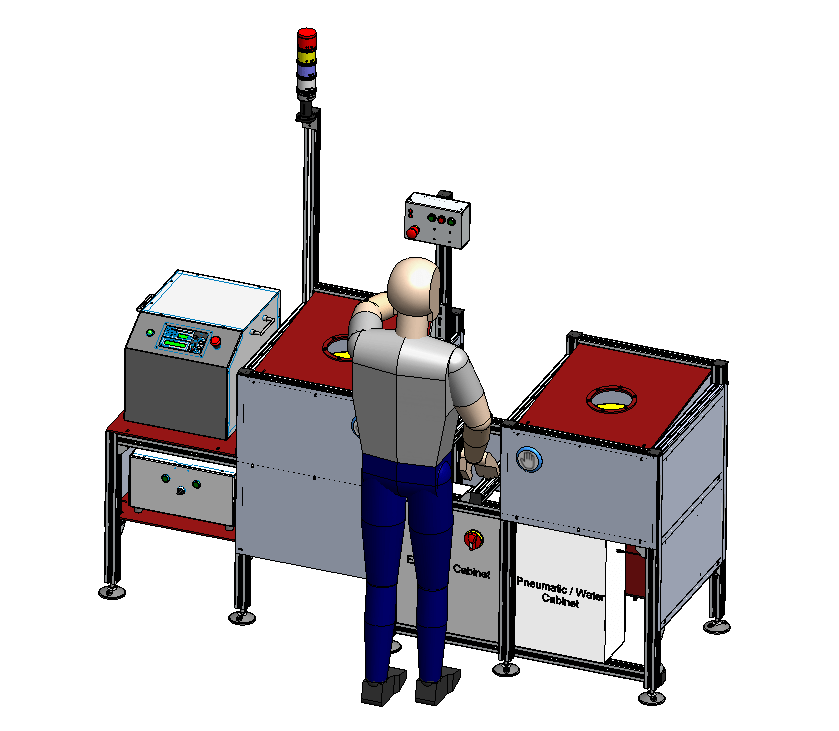 This system is designed to automatically load aluminum motor housings into the coil and heat them to pre-set temperature before insertion of parts for shrink mounting operation. The temperature control system monitors the temperature of the workpiece during the heating cycle and ejects it when the desired temperature is reached.
The integrated dual coil system increases productivity – one coil heats the workpiece while the other is being loaded/unloaded. Induction heating coils are designed to accommodate a range of motor housing sizes without changing coils.
The system is equipped with user-friendly HMI with multiple programs and diagnostics features. Light tower and operator protection systems ensure safe and uninterrupted operation.
Indexing Induction Brazing System
This turnkey automated induction brazing unit is performing simultaneous brazing of several joints on a heat exchanger distribution assembly. The system utilizing an automatic turntable with four positions where different operations are performed automatically – positioning the pre-assembled parts into the coil, applying flux, heating the assembly to brazing temperature, and cooling the assembly to a safe temperature before it is unloaded by an operator.
During the brazing cycle, the system automatically applies the brazing alloy by feeding it via a controllable wire feeder, feeds inert gas through the assembly to reduce oxidation, and monitors the brazing temperature, ensuring quality and reliable brazing joints with every cycle.
The induction brazing system features two HMI control panels as one or two operators can work on two working stations, depending on the production rate.
Heat-Treating & Hardening Scanner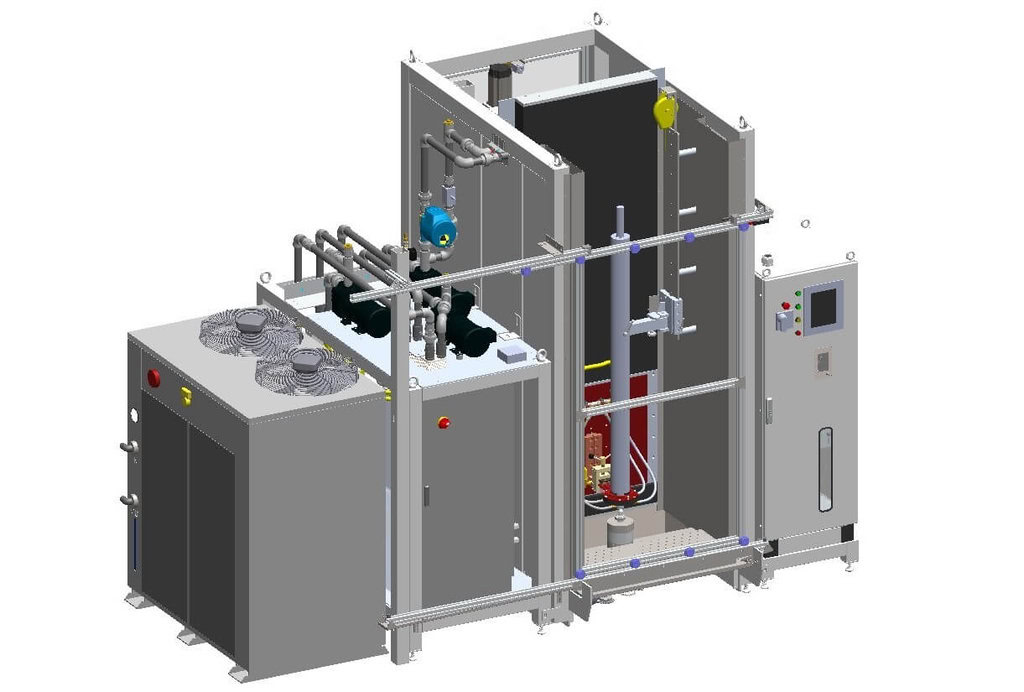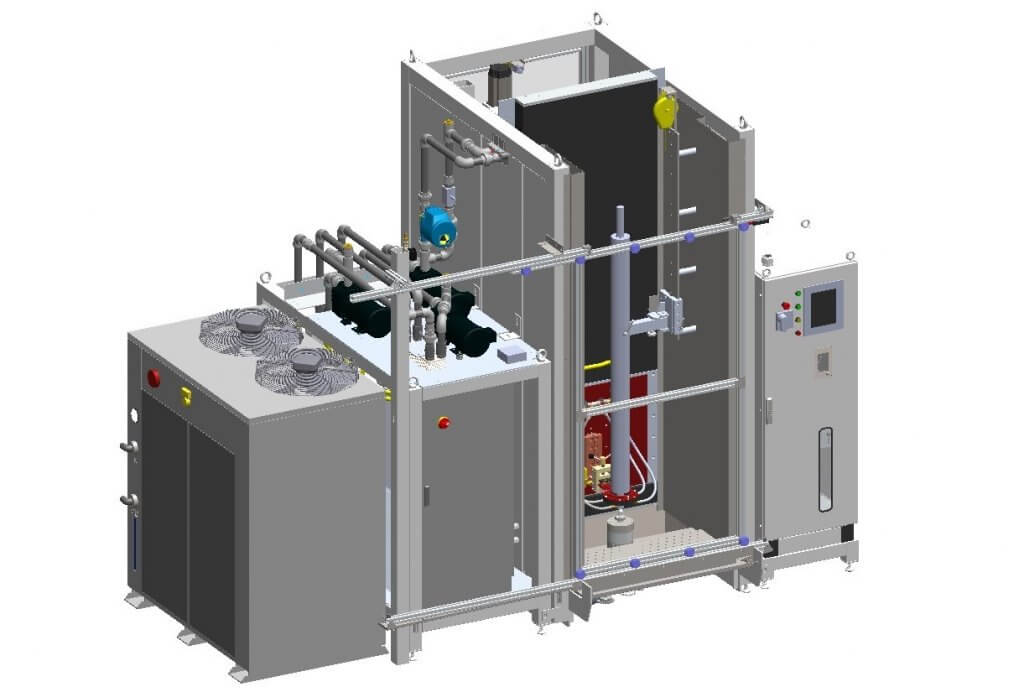 A modular vertical scanning system with a dual or single spindle allows precise control of the scanning speed, scanning zones, and rotation speed.
The scanner can accommodate a wide range of part diameters and lengths. The system has an integrated water-to-water cooling unit and a quenching system with filtration. Coils can be easily loaded and unloaded for manual or automated part loading.
It can operate in both manual and automated program settings where multiple recipes can be stored in the system's memory. HMI has advanced user features and remote diagnostics capabilities.
Semi-Automatic Capillary Brazing Unit
This semi-automatic system is designed to braze stainless steel capillary tube to a thermostat probe for the HVAC and Appliance industries.
A range of thermostat probes and tube sizes can be brazed by this unit. The parts are manually loaded into the fixture then the induction coil is automatically moved to the brazing joint position and then heat is applied. When the right temperature is reached, the system automatically applies flux and brazing alloy in the form of a paste.
Precise control of time, position, and induction coil power ensures repeatable and reliable brazing joints on every part.