INDUCTION HEATING POWER SUPPLIES
UltraFlex Power Technologies offers a wide range of induction heating power supplies depending on your business needs from 1kW to 400kW in output power and frequency ranges from 6kHz to 1.2MHz.  The induction heaters are provided with standard or custom induction heating coils, increasing their capabilities for use in various applications: annealing, bonding, brazing, carbide tipping, casting, melting, soldering, and many others.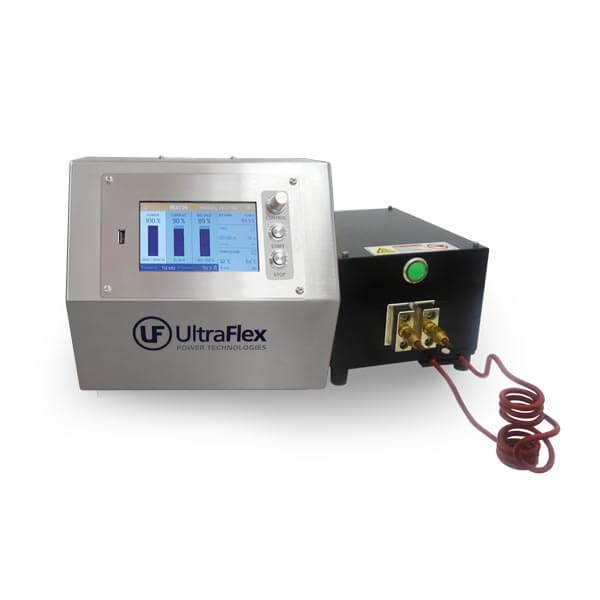 Absorbed Power: 2kW
Frequency: 30kHz – 350kHz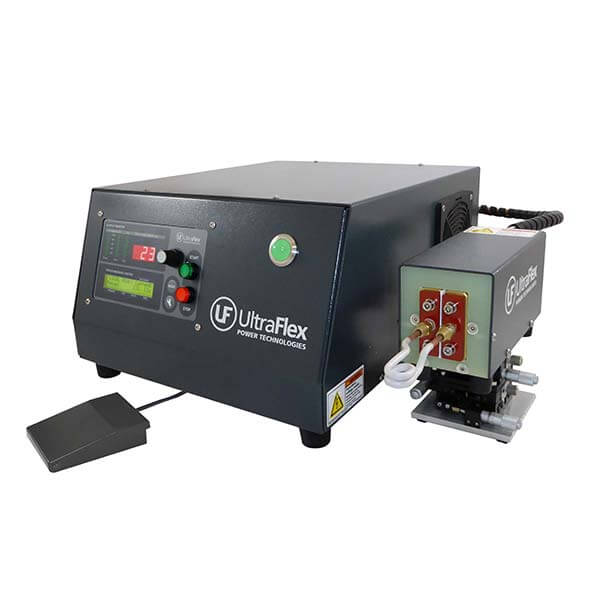 Absorbed Power: 3kW
Frequency: 700kHz – 1200kHz
Absorbed Power: 5kW
Frequency: 30kHz – 200kHz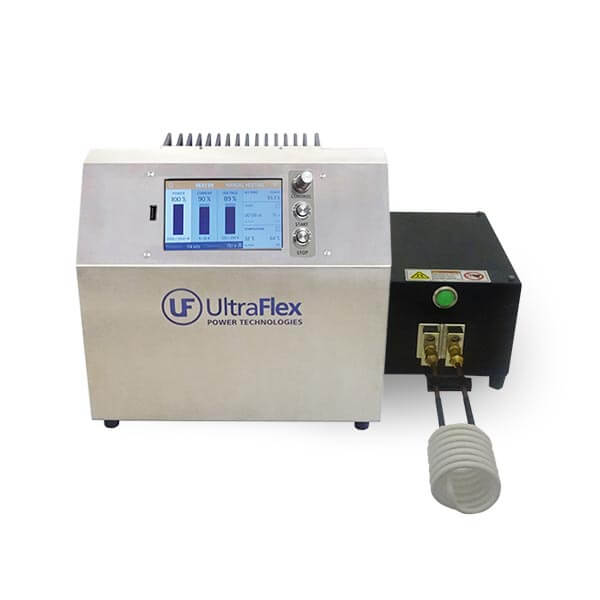 Absorbed Power: 2-5kW
Frequency: 20kHz – 100kHz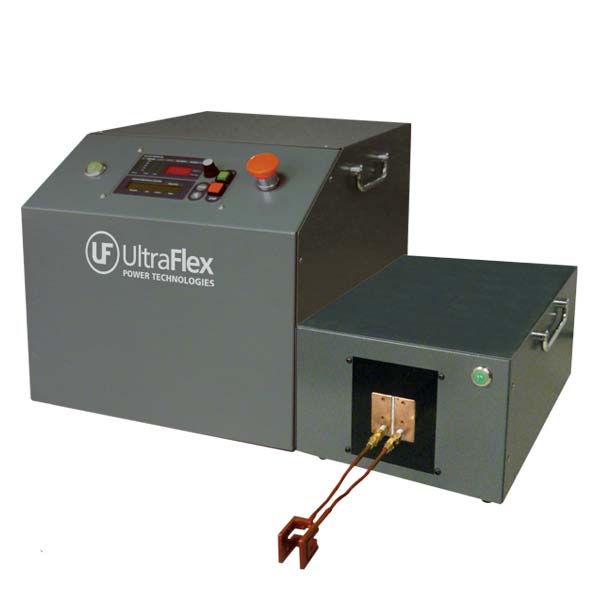 Absorbed Power: 5kW – 15kW
Frequency: 10kHz – 400kHz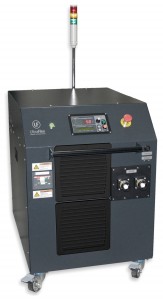 Output Power: 8kW-25kW
Frequency: 5kHz-50kHz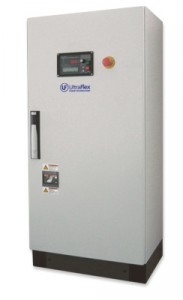 Output Power: 25kW – 35kW
Frequency: 10kHz – 150kHz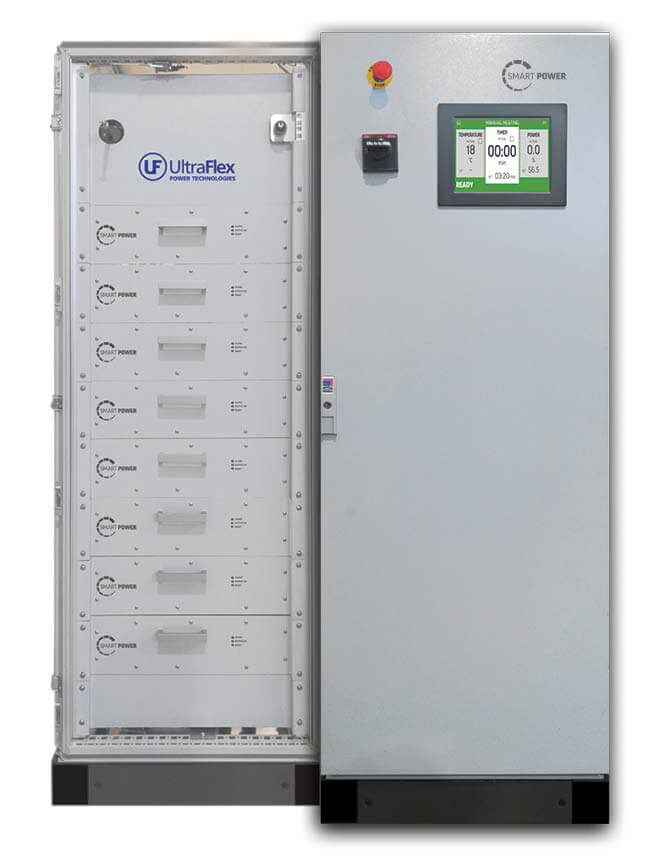 Output Power: 50kW-400kW
Frequency: 5kHz-400kHz
Induction heating is an ideal, fast and efficient non-contact method for heating an electrically conducting material by using electromagnetic fields to establish a current in the material. At the same time, induction heating technology is very cost-effective compared to all other heating methods.
UltraFlex has specialized and well-equipped laboratories in which to perform tests and develop complete solutions according to the individual requirements of its customers. We can manufacture custom induction heaters and offer turn-key induction solutions for specific applications. UltraFlex is unique in the induction heating industry with its Smart Power System: the most compact and innovative modular induction heater with output power from 50kW to 400kW. This induction heater is a breakthrough innovation in the induction heating technology, featuring the Direct Digital Step™ control algorithm and a unique configurable modular approach.