UltraCast D system is no longer in production.
Casts all dental alloys: precious and non-precious. Automatic frequency setting.
Patented RCS (Rotating Coil System) providing excellent casting and no dead time due to coil lifting.
No delay time due to the coil lift mechanism.
Metal injected in the liquid phase.
Highly efficient technology.
Low energy consumption.
Easy to install and simple to operate.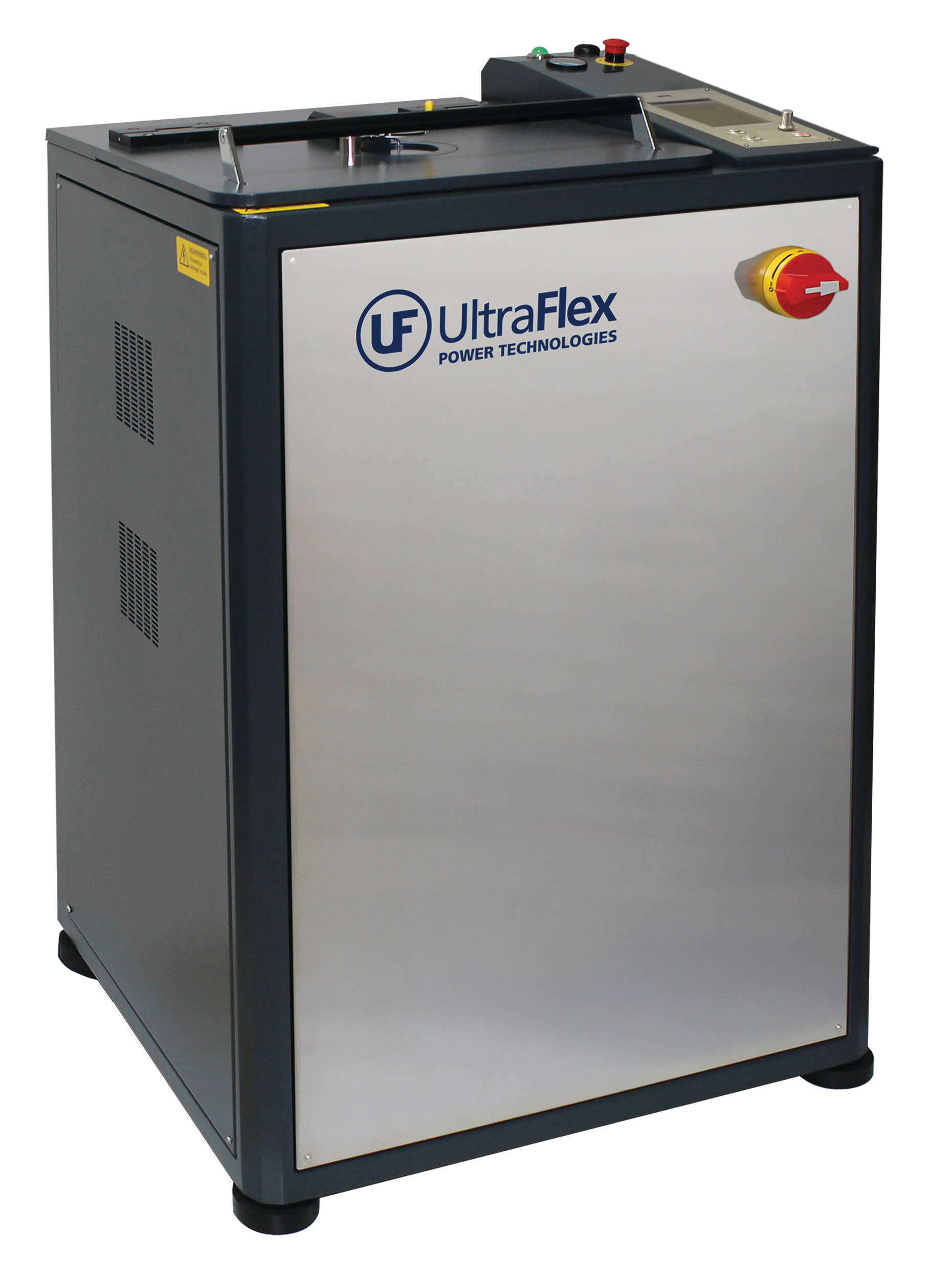 Coil rotation with arm and flask

Coil still heating during rotation

Metal injected in liquid phase

Accurate temperature reader with advanced thermo regulator

Metal emissivity regulation

Vacuum-Argon washing cycle
Advanced diagnostic features and error messages

Easy to use digital Control Panel with 10 user programs, 10 programmable parameters each

Casting with precious stones

Special program for automatic Titanium casting – only Supercast Plus D5
Supercast Lite D4
0UPT-017-350
Supercast Plus D5
0UPT-017-450
Absorbed Power kW (max)
4.0
5.0
AC Line Volts (50/60Hz)
230 ±10%
230 ±10%
Line Phases
1
1
Crucible Capacity
60g Cr/Co, Ni/Cr
80g Cr/Co, Ni/Cr or Ti
Flask Size mm (max)
D=90 x H=90
D=90 x H=90
Max Melting T°
2000 C°
2000 C°
Cooling System
Water-Internal
Water-Internal
Weight Lb (kg)
342 (155)
385.8 (175)
Dimensions
Inch (cm) LxWxH
25.2" x 26.4" x 41.3″
(64 x 67 x 105)
25.2" x 26.4" x 41.3″
(64 x 67 x 105)
Improved energy efficiency
Higher degree of controllability
Increased repeatability
Low maintenance requirements
Increased productivity
Part Number
Description
SuperCast D4
SuperCast D5

2DET-015-000-KA

Graphite crucible
Material: ceramic with graphite.
Suitable for: Gold, Silver, Brass, Copper, Aluminum, Bronze
Max Capacity: ~170 g Gold.
Average life: about 30 castings
Volume: 10 cm3
Max Temperature of the metal: 1300C
1
1

4EAC-000-017-00

Anti vibration feet
1
1

4HVM-000-100-00

Screwdriver system "ZERO"
1
1

4HVM-000-101-00

Crucible tongs
1
1

2DET-015-000-KD

Crucible for Ti
Material: ceramic with zirconia.
Suitable for: Titanium, steel
Max Capacity: 80 g Titanium.
Min Capacity: 30g Pt
Average life: about 1 casting
Volume: 30 cm3
Max Temperature of the metal: 1600C
–
1