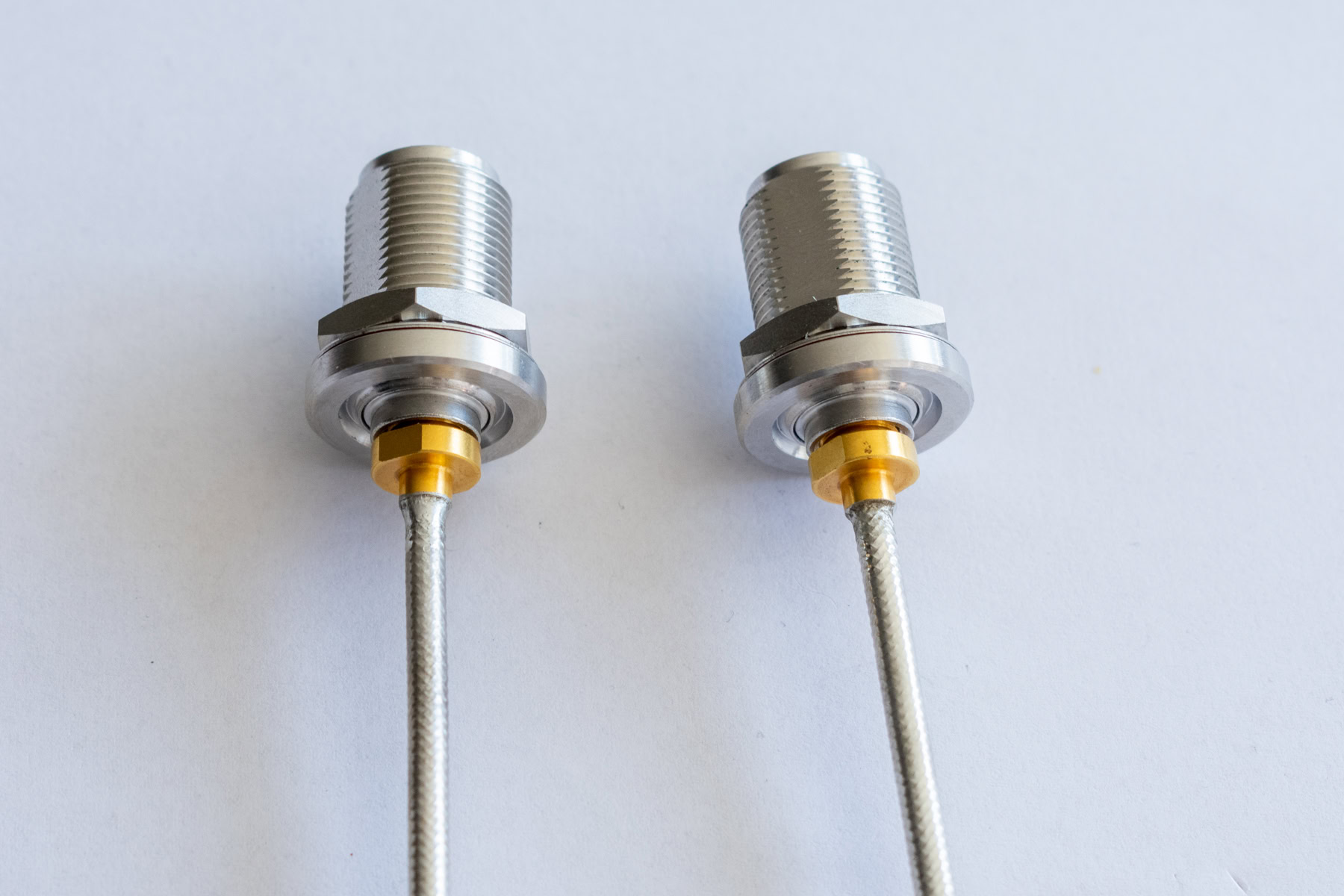 Objective: A leading manufacturer specializing in copper-braded cables with brass connectors is looking to explore the transformative benefits of the induction heating technology as a modern alternative to traditional soldering methods.
Industry: Wire & Cable
The Challenge: Our application engineers were tasked with induction soldering various coaxial cable connectors. The ultimate test? Achieving a signal strength of over 160 dB without compromising the cable's insulation.
Equipment: We used UltraHeat S2 – 2 kW Induction Heater for this soldering application test.
Process: The customer provided samples in three different sizes, requiring soldering at both cable ends.
The induction heating system was set up to 1500 W of power, achieving optimal solder melting temperatures. The result? An impressive heat cycle time of just 3 seconds per joint and 6 seconds for a complete assembly.
In conclusion, the application tests were successful. The soldering is good, and the heat cycles are fast. From the tests, we can see that the system can produce good joints.
Key Takeaways:
Precision: The solder formed into a perfect ring around each joint.
Consistency: We recommend using solder preforms for uniform results, as manual solder feeding can introduce variability.
Fixture Importance: Proper assembly positioning is crucial and requires dedicated fixtures to ensure consistent outcomes.
Induction soldering with UltraFlex offers a plethora of advantages:
Superior soldering quality
Rapid heat cycles
Focused heat application
Cost-efficiency
Consistent, reliable results
Versatility across various cable sizes
Reference Info: Application Note 3464-7680
Read more about other induction soldering applications.
For more in-depth information about induction soldering, please contact us.
Subscribe to our YouTube Channel