Objective:
In this induction heating application, we are soldering a brass assembly that consists of 4 parts – brass pin base, ribs, case, and a cap. The final workpiece will be used as a capillary type of thermometer filled with silicon oil. Proper soldering is crucial because it will eventually prevent oil leakage. These thermometers are used to measure the temperature of high-power transformers.
Equipment:
This induction soldering application requires an induction heating power supply that ranges between 2 to 5 kW.  The UltraHeat SM – 5 kW induction heating system is the most efficient and cost-effective choice.
Industry: Oil & Gas Industry
Process:
Step one is to insert the brass pin base into the brass ribs. The two parts are then soldered together at the bottom of the assembly. After that, the soldered assembly is inserted into the brass case.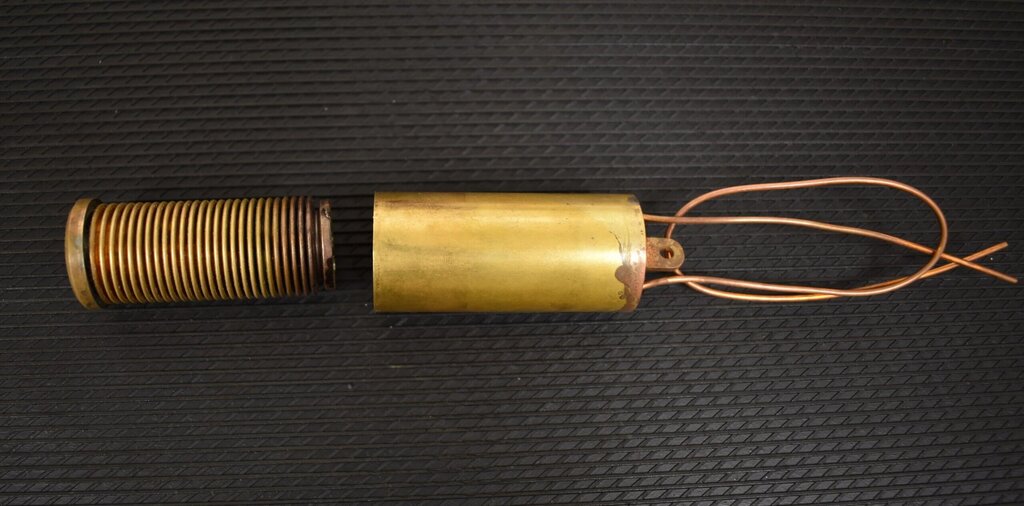 In the second step,  the cap is inserted into the brass case. Sn-Pb solder alloy with flux is applied between the joints. Finally, we perform simultaneous soldering of the cap to the brass case and the brass ribs assembly achieving heat uniformity. The entire soldering process is completed for 10 to 12 secs at the power of 2,7 kW. The soldered joint is then tested with compressed air. Induction heating allows a high degree of repeatability and a clean, precise soldering process.
Subscribe to our YouTube Channel: