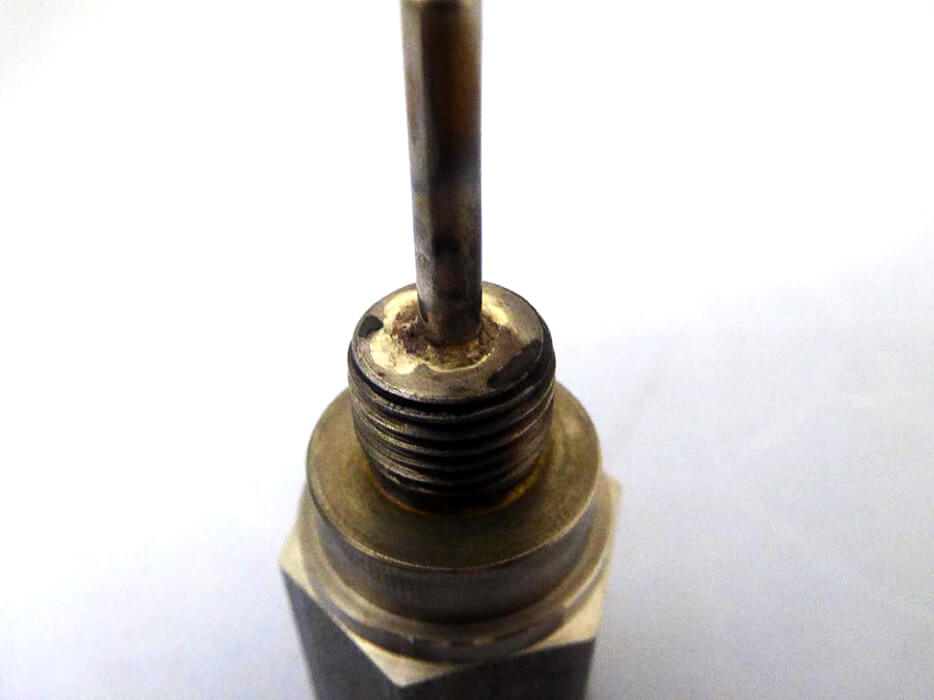 UltraFlex team was provided with 2 different parts to be brazed in our test laboratory.
Objective: Induction Brazing of a 0.15''/ 3.81mm stainless steel pin to a steel base.
Equipment: UltraHeat SM – 5kW Induction Heating Systems
Industry: Appliances & HVAC
Materials:
Steel hexagon (base 1''/ 25.4 mm diameter; 0.1''/ 2.54 mm wall thickness)
A stainless steel pin (0.15''/ 3.81 mm)
Other Materials: 
All-purpose black brazing flux
Power: 1.43 kW
Temperature: 1400 °F/ 760°C
Time: 8 seconds
Process:
The two workpieces were carefully positioned together. All-purpose brazing black flux was added because it is ideal for high-temperature applications where rapid, localized heating is needed. The process of induction brazing was performed successfully within 8 seconds by using the  UltraHeat SM – 5kW Induction Heating Systems, producing the power of 1.43 kW at 1400 °F/ 760°C.
Request information or contact us about this application. Reference Info: Application Note 3463-5516.
Subscribe to our YouTube Channel: