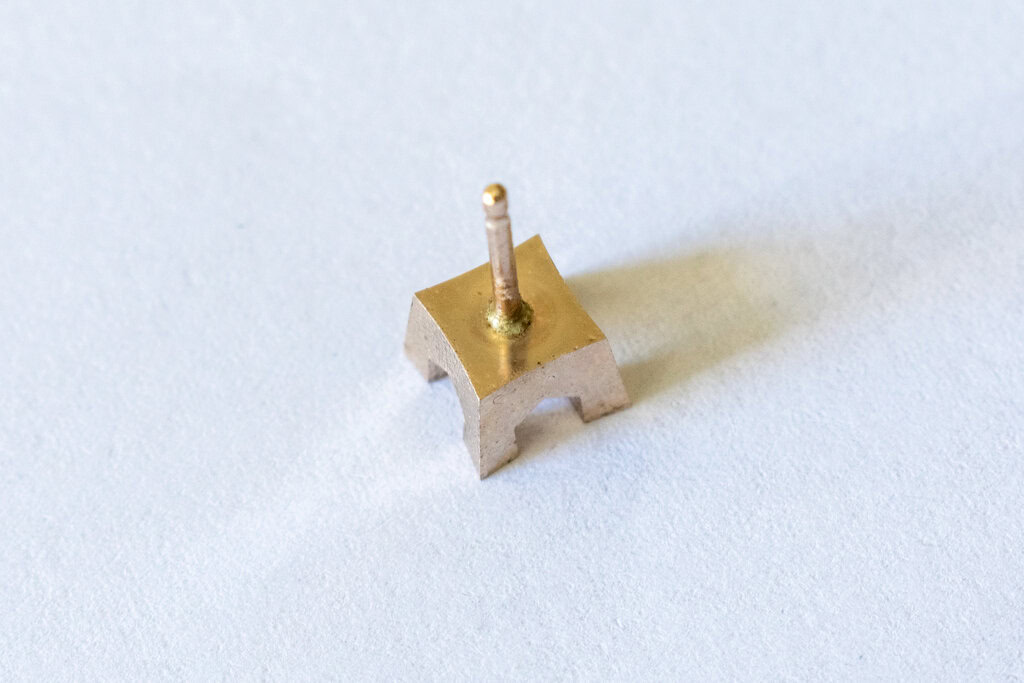 Objective: A jewelry industry manufacturer in the jewelry industry is looking to replace torch brazing with a more energy-efficient and no-open flame technology while increasing the reliability of the process.
The objective of moving from torch brazing to a no-open flame technology is in line with the current trend in the industry. This shift aims to not only enhance energy efficiency but also improve the reliability of the brazing process, which is a commendable goal.
We will be demonstrating how induction brazing on the gold parts that the customer provided meets their objectives.
Industry: Precious Metals & Jewelry
Equipment: For the tests, we used our high-frequency induction heating system UltraHeat SBT Series – 3 kW. The induction heating allows for precise control over the heat, which is particularly important when dealing with precious metals like gold.
Process: We received 3 types of samples with different sizes and must find suitable heating cycles for all. Since the parts to be brazed are tiny, a steel fixture is used to help heat the parts.
The heat cycle time we reached was under 10 seconds. All the tests were successful with pulse heating to prevent the melting of the gold parts. The pulse heating allows for better heat distribution along the pin and the base.
Benefits: The application tests were successful and reached all customer requirements. Creating a profile for each detail is recommended to guarantee that the heating cycles are always the same. With integrated induction heating equipment, the brazing process increased repeatability and productivity and improved energy efficiency.
Reference Info: Application Note 3464-7697
Read more about other induction brazing applications.
To request more information about this Application note, please get in touch with us.
Subscribe to our YouTube Channel