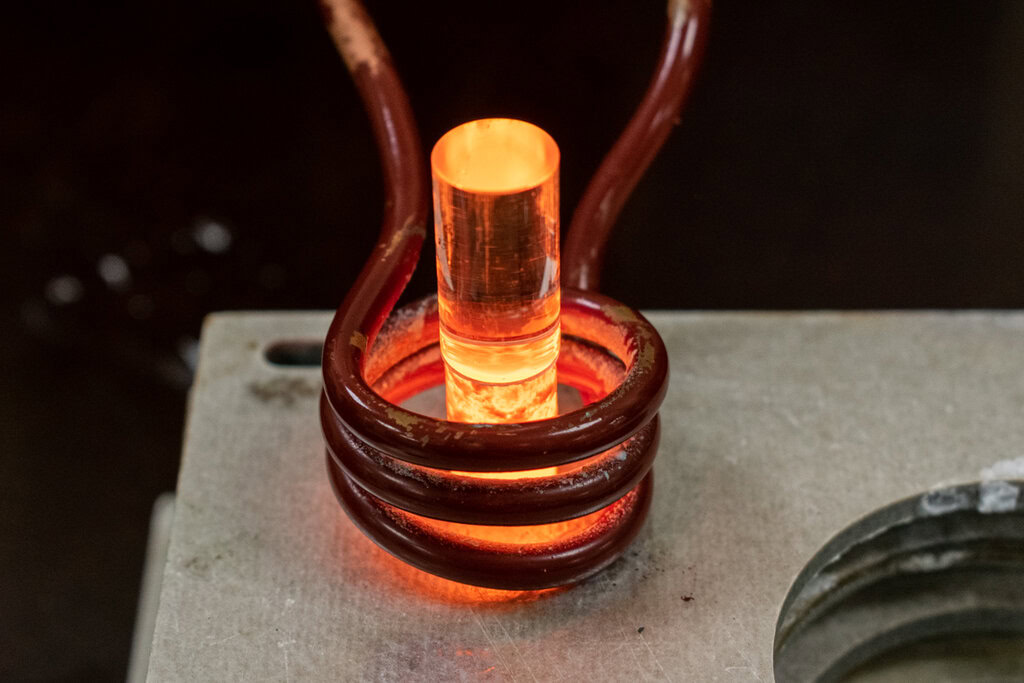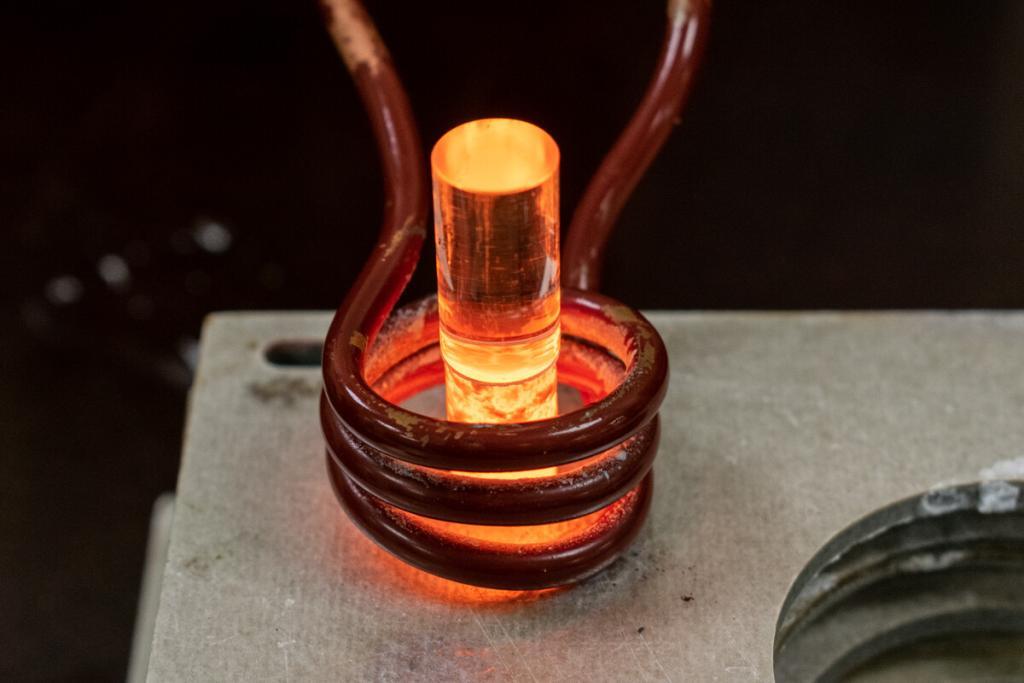 Objective: A new induction heating user specializing in the manufacturing and automation industry asks us to make tests for their application. The customer sent us samples of cylindrical borosilicate glass and Kovar. Our task was to do an application test to seal the two parts with induction heating hermetically.
The two parts have the following dimensions – Kovar cylinder with outside dimensions of 9 mm, inside dimensions of 8 mm, and a height of 10 mm. The glass cylinder has a size of 10 mm diameter (top side), 8 mm diameter (bottom side), and a height of 31.5 mm.
The main objective of this induction sealing application is to seal the samples without melting them or compromising the details.
Industry: Manufacturing & Automation
Equipment: We used the UltraHeat S – 2 kW Induction Heater for all tests.
Process: Our application engineers ran a total of three tests. The first two were unsuccessful, but the third test achieved the desired result.
The 2kW power supply was set up to 950°C temperature and 350kW of power. The process was regulated manually – starting from a minimum set point (7%) and gradually increasing to about 68%. For the customer's needs, we didn't measure the heating time.
In conclusion, our 2kW system proves to be ideal for the application. There is the possibility of improving the process by adding a thermoregulator (IR sensor). The power can also be increased, so faster heating cycles can be reached. Higher frequency may be required if a higher temperature is mandatory.
We recommended designing a custom induction coil, which can be with the specific parameters for customer details and will give the best result with the equipment.
Benefits: We can optimize the production process with induction heating, which can be easily automated. The main advantages of induction heating products are improved energy efficiency and a higher degree of controllability.
Reference Info: Application Note 3464-7432
Read more about other induction sealing and bonding applications.
To request more information about this Application note, please get in touch with us.
Subscribe to our YouTube Channel