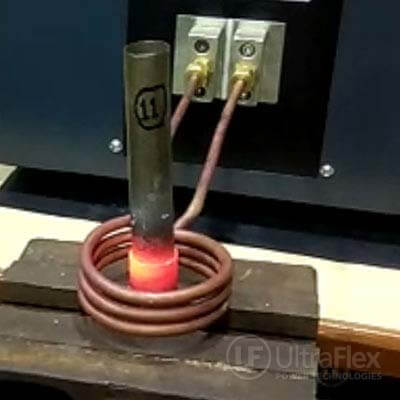 Objective
The purpose of this test is to braze a tube to a tube end assembly.
Materials
Tube length varies from 39.3″ (1m) to 236.2″ (6 m).
Key Parameters
Temperature: Around 1382°F (750°C)
Time: 1 minute to 30 seconds average
Results and Conclusions:
The tube end length varies from present 1.57″ to 3.94″ (40mm to 100 mm) and the perforated tube length varies from 3.28ft to 19.685ft (1m to 6 m). The lap Joint length may reach up to maximum 0.28″ (7 mm) in the future.
Quality requirements: Lap joint, all holes, joint line at the inside end of lap and joint line on OD of the tubes should get completely suffused with brazing filler.
The joint has physical strength requirements also.
You will suggest us the final parameters as well as flux and filler metal requirement for proper brazed joint & fixtures, if any.
Final tube outer dias will reach upto 1.97″ (50 mm). The length will not differ much.  Perforated tube thickness may reach up to 0.079″ (2 mm) maximum.