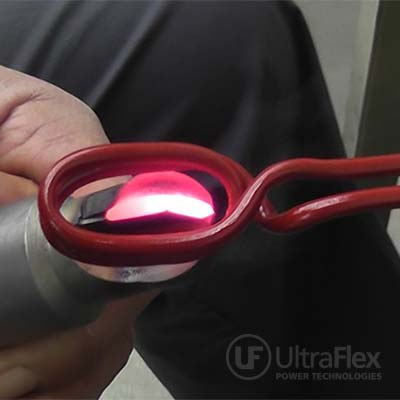 Objective
Braze carbide tips to a large drill bit by reaching temperatures of 1500°F (816°C) in less than 15 seconds using induction.
Equipment
UPT-W10/150
HS-8 Heat Station
2-turn coil
Materials
• Large drill bit
• Carbide tips
• Brazing alloy
Key Parameters
Power: 5.4kW
Temperature: 1500°F (816°C)
Time: 12 sec
Process:
The drill bit was held in the coil.
Induction heat was applied for 12 sec to reach the desired temperature.
Carbide tips were brazed to the heated part.
Results/Benefits:
Improved process control for precise heating to a desired temperature
Power on demand and rapid, consistent heat cycles
Technology without pollution, which is both clean and safe