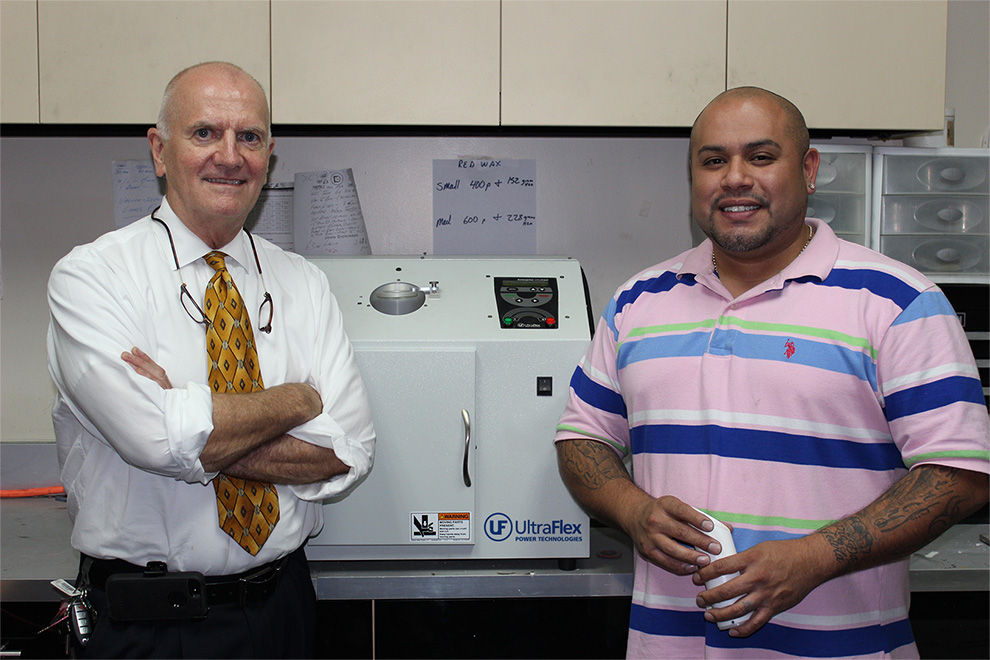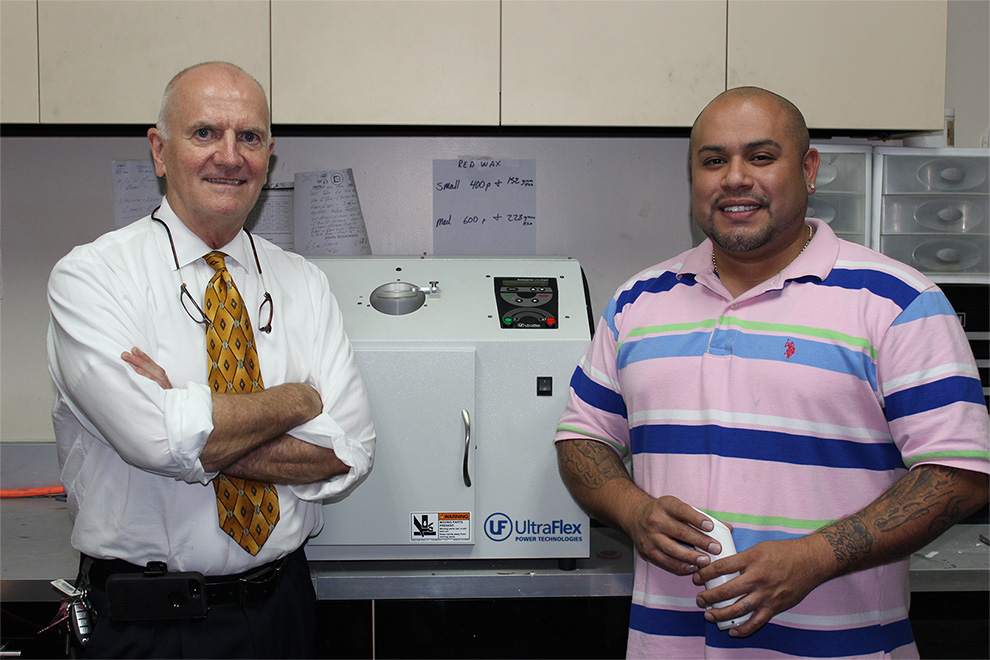 To anyone looking for unbeatable value in a small to medium sized platinum casting alternative,
For years I had been looking for a small low cost reliable platinum/palladium casting machine that would allow me to cast flasks of one or two pieces in an argon environment.  The Ultracast machine from Ultraflex power Technologies has proved to be exactly that machine.  We have been running the unit three to five times a week casting between one and  three flasks daily for approximately a year and a half with great results and no porosity.  Prior to the discovery of this machine I had been subject to the costs, the inevitable quality issues and logistical challenges of sending patterns to the larger casting houses.  The benefits of in house platinum casting are immediate and innumerable.
This machine is simple to set up and simple to use.  In my shop it has returned my investment several times over.  I highly recommend it!
Sincerely,
John D.
John Dickinson Sr.
Dickinson by Design, Inc.
ULTRACAST jewelry induction casting machine