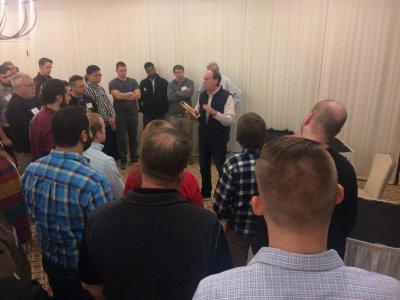 Kay & Associates Brazing Seminar
April 11, 2019
Simsbury, Connecticut (CT)
Bill Carr, Ultraflex Power Northeast Sales Manager will present at the Kay and Associates brazing seminar on April 11, 2019 in Simsbury, Connecticut.
Topics that will be covered:
Common mistakes made in brazing shops that lead to poor brazing, rejected parts and how to avoid those mistakes.
How to significantly reduce the cost of your current brazing process, and get a better braze with improved customer satisfaction.
How to gain confidence that your brazing process is optimized for your customers' needs.
Which brazing process is best for certain base metals, and why?
In order to show users how to braze and why brazing works, Bill Carr will demonstrate the UltraHeat S Series – Low Power Induction System for the class. These demonstrations help people involved in brazing understand the concepts that they can then implement in their own operations.
We are looking forward to seeing you there!