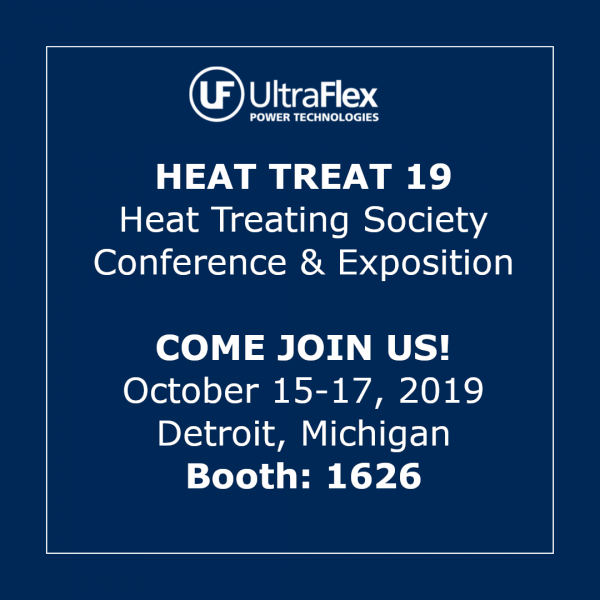 Come join Ultraflex at Heat Treat 19, October 15-17 in Detroit, Michigan, booth 1626!
Heat Treat 2019, the biennial show from the ASM Heat Treating Society, is considered the premier, can't-miss event for heat treating professionals in North America.  This year's conference and expo will feature an exciting mix of new technology, exhibits, technical programming and networking events geared toward the heat treating industry. The expo is 3 days of face-to-face networking opportunities with approximately 200 heat treat exhibitors/companies. All of the top companies and big names in the heat treating industry will be represented!
Stop by to see our products or to discuss any questions you may have about Induction Heating and Smart Power!
We hope to see you there!